Suzanne Johar
Professional Learning Specialist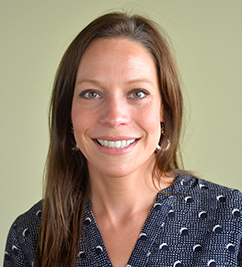 Suzanne is a Professional Learning Specialist with WIDA. Her passion for working with culturally and linguistically diverse students stems from her own personal experience of having lived and taught abroad in France and Cameroon, West Africa. Through these experiences of being completely immersed in new cultures and new languages, Suzanne developed a deep level of empathy and motivation for helping language learners succeed both linguistically and academically within our educational system and in our society at large.
Suzanne is a seasoned educator with experience in a wide variety of teaching and learning environments. She has taught English in the French public school system, was a 4th/5th grade classroom teacher at a newcomer center, taught Somali and Hmong immigrants in their respective immigrant charter schools, and worked as a K-5 ELL specialist in a Title I building. After having been in the classroom for eight years, Suzanne then worked as an Assistant Professor in the teacher preparation program at the University of Sioux Falls, South Dakota where her focus was on English language learner instruction, literacy best practices, and multicultural education. During that time, she also worked as an educational consultant for the South Dakota Department of Education. In that role, she assisted school leadership teams in implementing targeted strategies for school improvement.
Suzanne holds a BS in Elementary Education from the University of South Dakota and an MA in Teaching English as a Second Language from Hamline University.
Contact Information
suzanne.johar@wisc.edu
Phone: (605) 988-4564

Current Projects
WIDA