James Mitchell
Assistant Researcher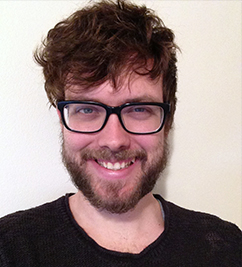 James Mitchell works as an assistant researcher for the Alternate English Language Learning Assessment (ALTELLA) Project, which aims to better understand how to assess English learners who have significant cognitive disabilities. Prior to joining WIDA, he was a teaching assistant for TESOL teaching methods courses, a research assistant, and an ESL instructor.
James holds an MA TESOL, a BA in applied linguistics and a TESL certificate from Portland State University in Portland, OR. He has published articles and presented at regional and national conferences on topics related to diversity in the classroom, curriculum design, and emotion and affect in language learning.
Outside of WIDA, James is a certified Zumba instructor and teaches classes when he can find time.
Contact Information
mitchell27@wisc.edu
Phone: (608) 262-5725
Office: 1261E Ed Sciences
Current Projects
WIDA
Completed Projects
Alternate English Language Learning Assessment (ALTELLA)