Kevin Forgard
WIDA E-Learning Designer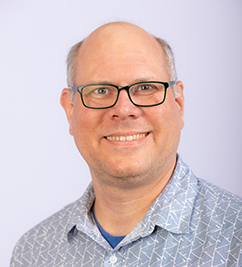 Kevin Forgard is an instructional designer at WIDA, where he works with Assessment and Professional Learning teams to design and develop eLearning training courses and eWorkshops. His design approach utilizes digital innovations based on research-based practices for teaching and learning in order to create the most engaging and accessible learning experiences.
Prior to joining WIDA, Kevin had worked for University of Wisconsin Colleges - Online, where he developed online undergraduate courses and trained instructors on eLearning design and facilitation. He has also worked for Bristol Community College in Fall River Massachusetts, where he led the instructional design initiatives of a Title III grant project focused on improving student persistence and retention in key gateway courses.
Kevin graduated from Syracuse University's School of Education – Instructional Design, Development, and Evaluation department with a Master of Science Degree. Additionally, he holds a Master of Arts and Social Science degree from Linköping University through the Adult Learning and Global Change program.
Contact Information
forgard@wisc.edu
Phone: (608) 890-2625
Office: Ed Sciences