Kathi Koppa
Client Services Center Manager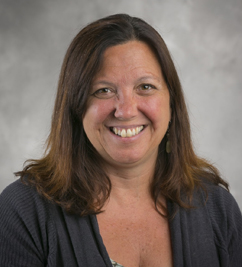 Kathi Koppa oversees the Client Services Center at WIDA. Her team can answer questions about test administration, training course accounts, the WIDA standards for use in instruction, and can help connect you with any of the departments within WIDA and our partner offices.
Prior to joining WIDA, Kathi enjoyed working as an adult ESL teacher in Wisconsin, as an EFL teacher trainer in northern Ethiopia and in Cyprus, as an education coordinator for the publisher of a K-2 reading curriculum, and as manager of two fair trade import stores. She holds a M.A. in Curriculum & Instruction with a focus on multicultural education as well as a TESOL Certificate and B.A. in English from the University of Wisconsin-Madison.
When she is not working at WIDA you can find Kathi watching documentaries and organizing international dinner events.
Contact Information
kathi.koppa@wisc.edu
Phone: (608) 265-0599
Office: 1161C Ed Sciences
Current Projects
WIDA