Andrea Mercado
WIDA Professional Learning Specialist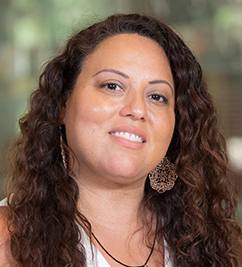 Andrea Mercado is a career educator currently serving as a Professional Learning Specialist at WIDA. As a heritage Spanish language speaker, she joins the WIDA Español team and strives to support and resource educators working with Spanish bi/multilingual students. Prior to WIDA, she worked in the states of Florida, New York and Maine with multilingual learners in multiple capacities over the span of more than 20 years.
As a second generation Colombian-American, Andrea feels it is her purpose is to uplift, encourage and empower others to express and enact their untapped potential. In her personal life, she volunteers her time to several non-profit organizations, advocating for equity and social justice for marginalized populations.
Her educational background includes a B. A. in Elementary Education from Florida Atlantic University, a Master of Science in TESOL/Foreign Language Education from Florida International University, as well as a M.A. in Communication from the University of Maine. She is currently working on a doctorate in Educational Leadership with an emphasis on Trauma Informed Practices with Multilingual students.
Contact Information
amercado4@wisc.edu
Office: Ed Sciences
Current Projects
WIDA