Mariana Castro
MLRC Qualitative Research Director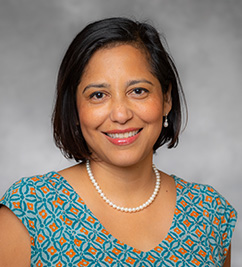 Mariana Castro serves as Qualitative Research Director for the Multilingual Learning Research Center and a curriculum designer and instructor for The Discussion Project.
Mariana started her career in education working with students with significant disabilities and later with bilingual and multilingual students and their families in the Madison Metropolitan School District. There, she also taught science, ESL and bilingual education before becoming a coordinator for bilingual programs in the district. She started with WIDA in 2006 leading professional learning, and since then, has held positions directing Teaching and Learning, the Standards Department, and Research & Evaluation. Some of her development projects include WIDA Standards and related initiatives for early years and K-12 in English and Spanish. As a teacher educator, she served as adjunct faculty at Edgewood College and briefly coordinated the secondary ESL certification at UW Madison.
Mariana brings over 30 years of experience in education to her research and development work. In her research, Mariana integrates her background as an educator, her passion for working with bilingual and multilingual children, youth and their teachers, and her commitment for social justice.
Mariana has a Ph.D. in Curriculum and Instruction at the University of Wisconsin-Madison and a M.S. from the University of Wisconsin-Whitewater. She currently serves as the PI for research related to language practices of multilingual students, curriculum and instruction in dual language immersion programs, and teacher professional learning.
Contact info: mariana.castro@wisc.edu, 608-263-3976
Contact Information
mcastro@wisc.edu
Phone: (608) 263-3976
Office: 693 Ed Sciences
Current Projects
Director's Office & Communications
Preparing Science Teachers To Engage Multilingual Learners in Scientific Argumentation Through Mized-Reality Simulations
Multilingual Learner Research Center
Completed Projects
ASSETS: Assessment Services Supporting ELs through Technology Systems