Eric Grodsky
Professor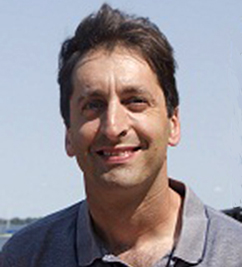 Eric Grodsky is Professor of Sociology and Educational Policy Studies at the University of Wisconsin—Madison. Most of Grodsky's research is focused on inequality in higher education, including work on affirmative action, socioeconomic inequalities in college attendance and completion, changes in the role of merit in these processes over time and the role of information about their college readiness in high school students' college preparatory behavior. In addition to extending some of these earlier projects, Grodsky is currently involved in a study of the relationship between adolescent sexual activity and educational attachment and achievement, work on the effects of college remediation on persistence and time to degree, research on the determinants of entry into and persistence in science, technology, engineering and mathematics fields of study at baccalaureate institutions. Grodsky is also working with colleagues at the University of Texas and University of Minnesota to design and field a follow-up to the High School and Beyond study, a panel study of a nationally representative sample of adults who were first surveyed as high school sophomores in 1980. Grodsky's work has appeared in American Journal of Sociology, American Sociological Review, Sociology of Education and the Annual Review of Sociology among other venues.
Contact Information
egrodsky@ssc.wisc.edu
Phone: (608) 890-3968
Office: 461B Ed Sciences
Current Projects
The University of Wisconsin - Madison Interdisciplinary Training Program for Predoctoral Research in the Education Sciences
Completed Projects
Collaborative Research: Building on STEP to Understand STEM Entry and Persistence
Collaborative Research: Feasibility Study of Dissemination of Knowledge from STEP 1 Projects
California's Early Assessment Program and the Transition to College
Connecting Educators and Evidence through Data
Health & Society Scholars (HSS) Wisconsin Renewal 2014-2016
Enhancing the Quality of Instruction in Four-Year-Old Kindergarten
Madison Education Partnership (MEP)
WREN SLDS Supplement
What makes a classroom a community? Teacher mindsets and student sense of belonging in middle school.