Alicia Kim
Researcher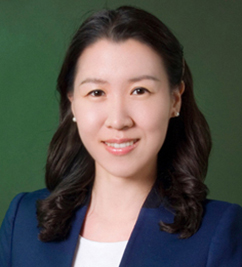 Ahyoung Alicia Kim is a researcher at WIDA where she conducts validation research of ACCESS for ELLs 2.0 and other WIDA language assessments. Her research interests include language assessment, child bilingualism, second language literacy development, and computer-assisted language learning.
Prior to joining WIDA, Alicia was a post-doctoral fellow with a focus on child bilingualism at Cornell University. She has also led research on large-scale English proficiency exams at Seoul National University in Seoul, Korea. Over the years, she has taught TESOL and ESL courses in the U.S. and abroad.
Alicia holds an Ed.D. in Applied Linguistics and an Ed.M. in TESOL from Teachers College, Columbia University. In her free time, she enjoys practicing/instructing yoga and exploring nature.
Contact Information
alicia.kim@wisc.edu
Phone: (608) 890-1379
Office: Ed Sciences
Current Projects
WIDA