Erika Rosales
WIDA Diversity and Inclusion Specialist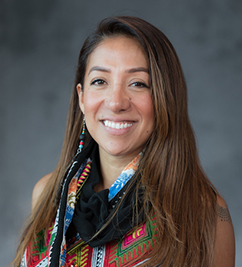 Erika Rosales Garcia is a Diversity and Inclusion Specialist at WIDA. In her role she has a focus on equity, diversity, and inclusion. Erika also co-leads WIDA's Social Justice Change team and other Social Justice initiatives.
Previously, Erika served as an Humar Resoures Specialist, has been Early Years Outreach Coordinator and has also been part of the WIDA Client Services Center. Prior to her work at WIDA Erika worked at Head-Start as a Bilingual Family Outreach Worker.
Erika holds a bachelor's degree in International Studies and a minor in Psychology from UW-Whitewater and a master's degree in Cultural Foundations of Community Engagement and Education graduate program at the University of Wisconsin-Milwaukee.
Contact Information
erika.rosales@wisc.edu
Phone: (608) 262-7504
Office: 1263I Ed Sciences
Current Projects
WIDA