Katharine Diamond
Outreach Specialist, CIRTL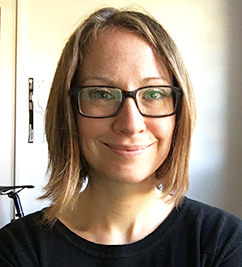 I work with CIRTL (the Center for the Integration of Research, Teaching and Learning; www.cirtl.net), where I provide support for the online courses, events, and workshops we run for STEM grad students and postdocs across the country. I also assist with our communications and outreach, including managing our newsletter, maintaining our social media platforms, and developing flyers, posters, and other outreach materials on request. The CIRTL mission is to enhance excellence in undergraduate education through the development of a national faculty committed to implementing and advancing effective teaching practices for diverse learners as part of successful and varied professional careers.
Prior to joining CIRTL in the summer of 2015, my professional and academic work focused on international relations, global development, and US political campaigns. From 2011 to 2016, I was an intern, program assistant, and consultant for the Woodrow Wilson Center's Environmental Change and Security Program, which brings policymakers and development practitioners together to examine the intersections between the environment, health, population, development, and security. From 2007 to 2010, I worked at a public records research firm, doing research for progressive political campaigns first as a research analyst then as research manager. From 2006 to 2007, I managed the office of an economic fairness non-profit.
In 2006, I received my bachelors from Simmons College, where I majored in international relations and minored in French. In 2012, I received my masters from George Washington University, where I studied international security policy with focuses in transnational security and weapons of mass destruction.
While my professional and academic careers have been wide-ranging, my interest in advancing inclusive, equitable practices that lift up underrepresented and marginalized voices has been a driving force in every position I've held.
Outside of work, I volunteer with the Dane County Rape Crisis Center, and I love baking, hiking, camping, biking, canoeing, skiing, and traveling with my dog and husband.
Contact Information
kdiamond3@wisc.edu
Phone: (608) 890-2564
Office: 303 445 Henry ML