Sabrina Read
Florida ACCESS Manager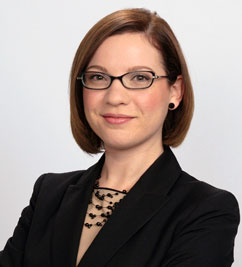 Sabrina Read is the Florida ACCESS Manager for WIDA. As a member of the WIDA Consortium and State Relations team, she oversees the test administration and scoring of over 280,000 English language learners in the state of Florida. A Florida native, Sabrina works closely with the Florida Department of Education and local educational agencies to provide assessment and training support for the ACCESS for ELLs suite of assessments.
Prior to joining WIDA in 2015, she served as a project manager at Questar Assessment, Inc. for five years to manage the Comprehensive English Language Learning Assessment (CELLA) in the state of Florida. Additionally, she has experience with event planning, marketing communications, and contract management. With a broad business background and extensive project management experience, Sabrina brings knowledge of large-scale assessment that spans both the vendor and the client side. She is passionate about servant leadership and advocates for educators to ensure high-quality assessment experiences for English language learners.
Sabrina holds a Master of Business Administration degree from Bellevue University and a Bachelor of Arts degree in Business Administration from Flagler College. She enjoys traveling the world, spending time with family and friends, and creating photo albums.
Contact Information
sabrina.read@fldoe.org
Phone: (850) 245-0843
Office:
Current Projects
WIDA