Adam Gamoran
Former Director, WCER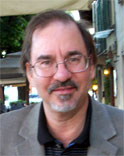 Adam Gamoran is the John D. MacArthur Professor Emeritus of Sociology and Educational Policy Studies, former director of WCER, and former chair of the UW-Madison Department of Sociology. He now serves as president of the William T. Grant Foundation in New York City. He is an elected member of the National Academy of Education and the American Academy of Arts and Sciences, and was twice appointed by President Obama to serve as a member of the National Board for Education Sciences. He is chair of the National Research Council's Board on Science Education, and he previously chaired the Independent Advisory Panel of the National Assessment of Career and Technical Education for the U.S. Department of Education. In 2014, he received the award for Distinguished Contributions to Research from the American Educational Research Association.
His research interests include school organization, stratification and inequality in education, and resource allocation in school systems. Recent publications include:
Hanselman, Paul, Sarah K. Bruch, Adam Gamoran, and Geoffrey D. Borman. 2014. "Threat in Context: School Moderation of the Impact of Social Identity Threat on Racial/Ethnic Achievement Gaps." Sociology of Education, 87, 106-124.
Grigg, Jeffrey, Kimberle A. Kelly, Adam Gamoran, and Geoffrey D. Borman. 2013. "Effects of Two Scientific Inquiry Professional Development Intervention on Teaching Practice." Educational Evaluation and Policy Analysis, 38, 38-56.
Gamoran, Adam, Ruth N. Lopez Turley, Alyn Turner, and Rachel Fish. 2012. "Differences between Hispanic and Non-Hispanic families in social capital and child development: First-year findings from an experimental study." Research in Social Stratification and Mobility, 30, 97-112.
Long, Daniel A., Sean P. Kelly, and Adam Gamoran. 2011. "Whither the virtuous cycle? Past and future trends in Black-White inequality in educational attainment." Social Science Research, 41, 16-32.
Gamoran, Adam. 2010. "Tracking and Inequality: New Directions for Research and Practice." Pp. 213-228 in M. Apple, S. J. Ball, and L. A. Gandin (Eds.), The Routledge International Handbook of the Sociology of Education. London: Routledge.
Borman, Geoffrey D., Adam Gamoran, and Jill Bowdon. 2008. "A Randomized Trial of Teacher Development in Elementary Science: First-Year Effects." Journal of Research on Educational Effectiveness, 1, 237-264.
Contact Information
gamoran@ssc.wisc.edu
Phone: (608) 262-2704
Office: Ed Sciences
Completed Projects
North Central Region Comprehensive Assistance Center
Research Supplements to Promote Diversity in Health-Related Research
WCER Grant (for: Halverson, Squire & Graduate Assistant)
Families and Schools Together: An Innovative, Targeted Strategy for Removing Key Barriers to School Turnaround
UW-Madison Population Health Dissertation Grant