Brian Ganje
Help Desk and Application Support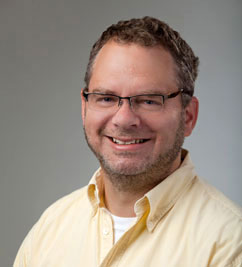 Wisconsin native Brian is a WCER technical support advisor. Coffee, Cheese, Green Technologies and Wisconsin Trivia are among Brian's passions.
Brian strongly advocates the cautious use of internet cloud resources. WCER and UW Madison supply both Sharepoint and Box as internet based storage solutions. Dropbox and iCloud are currently not best practice, as there are security concerns.
Microsoft Office 365 has been adopted by UW Madison as of December 2015. Items soon to be included are 365 groups, Sharepoint/Drive, Lync/Skype for Business.
http://www.microsoft.com/en-us/office365/what-is-office365.aspx
Special administrative services for which Brian is responsible include:
- Outlook 365 Service Accounts within WCER and the @wcer.wisc.edu domain
- EMS Scheduling Access and Accounts within WCER
- Cold Room Storage and Security within WCER
- Desktop PC and Laptop PC Purchases, MiFi administration
Contact Information
brian.ganje@wisc.edu
Phone: (608) 263-7558
Office: 370 E Ed Sciences
Current Projects
Technical Services
Completed Projects
Study of Promising After-School Programs