Brian Ganje
Help Desk and Application Support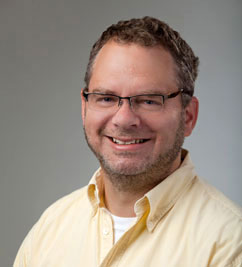 Wisconsin native Brian is a WCER technical support advisor. Coffee, Cheese, Green Technologies and Wisconsin Trivia are among Brian's passions.
Special administrative services for which Brian is responsible include:
- Outlook 365 Service Accounts within WCER and the @wcer.wisc.edu domain
- EMS Scheduling Access and Accounts within WCER
- Cold Room Storage and Security within WCER
- Desktop PC and Laptop PC Purchases, MiFi administration
- Transcription submission requests to two IRB-approved vendors in tandem with the WCER Business Office.
Contact Information
brian.ganje@wisc.edu
Phone: (608) 263-7558
Office: 370 E Ed Sciences
Completed Projects
Study of Promising After-School Programs