Sarah Ryan
Research Director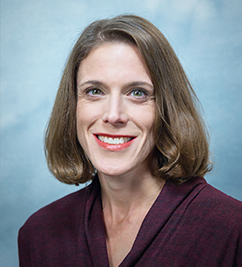 Sarah Ryan is a researcher at WCER specializing in policy research and program evaluation, with specific expertise in research design and quantitative methodology. Her work focuses on understanding the sources and consequences of group-level differences in educational processes and outcomes, particularly for language learner children and youth, and the conditions under which policy and practice might contribute to or ameliorate these disparities. She is also interested in understanding how researchers and practitioners can work together to better understand and address educational inequities. Her work has appeared in a variety of scholarly outlets, including the American Educational Research Journal, Education Policy Analysis Archives, and Teachers College Record, and she has also written extensively for practitioner and policymaker audiences.
Dr. Ryan comes to WCER from Education Development Center (EDC), where she led numerous research and evaluation studies through funding from the U.S. Department of Education, state and local education agencies, and philanthropic foundations. Before transitioning to a career in educational research and evaluation, she spent six years as a public school teacher working with language learner children and youth and their families in Wisconsin and Colorado.
Dr. Ryan holds a BA in education and Spanish from Edgewood College and a MS in English language acquisition and bilingual education from the University of Wisconsin-Madison. She received a PhD in education policy from the University of California-Riverside and completed an Institute of Education Sciences postdoctoral research fellowship at Carnegie Mellon University.
Contact Information
sryan25@wisc.edu
Phone: (608) 262-2971
Office: 1161F Ed Sciences
Current Projects
WIDA