Steven Boldt
Assistant Director of Digital Learning & Technology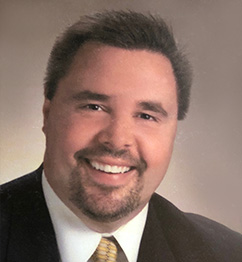 Steven Boldt is the Assistant Director of Digital Learning & Technology for the Information Technology team within WIDA. In his role, he will be supporting and maintaining WIDA's online professional learning eco-system. He is responsible for leading a team of instructional designers, technologists, and analysts who assist teams and programs in the creation of online professional learning programs and courses for educators worldwide.
Steve has over twenty years of experience in managing, designing, developing, and delivering online programs, courses, workshops and trainings in both the public and private sectors. Steve earned his BS and MS in Education and holds Professional Master's Certificates in Innovative Product Design and Development, Project Management and Leadership.
When not at work, Steve has a passion for coaching, educating, and mentoring as evident in his 25 plus years of athletic coaching at the youth, high school, collegiate, and semi-professional level.
Contact Information
sjboldt@wisc.edu
Phone: (608) 262-8750
Office: 1263L Ed Sciences
Current Projects
WIDA